Urban development
Biomass energy consulting
The use of biomass (organic matter) to produce energy has been attracting attention internationally due to its low ecological footprint. On the other hand, excessive harvesting of such organic matter can negatively affect natural environmental cycles. Therefore, biomass use must be planned carefully, such as by optimizing harvesting volumes and timing.
Kokusai Kogyo offers a total range of biomass energy related consulting services. We can support clients wishing to enter the biomass energy supplier market.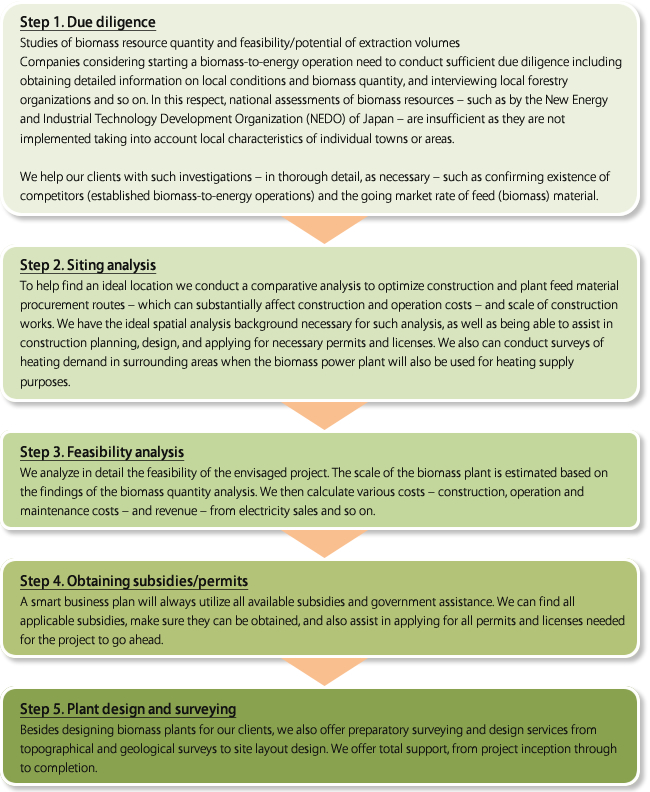 Click image to enlarge

We estimate total biomass volumes using the latest geospatial information technology.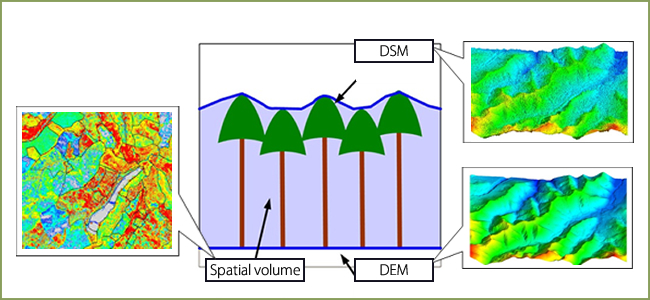 The total biomass volume is estimated by measuring the tree crown height (Digital Surface Model (DSM)) and ground level (Digital Elevation Model (DEM)) utilizing airborne laser scanning (LiDAR data). This estimation method was developed through the joint research of Waseda University and the Forestry and Forest Products Research Institute (FFPRI).