Geospatial × ICT
Permit application management system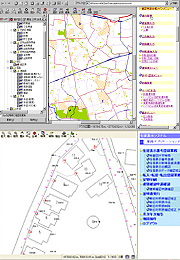 The Building Permit Application and Building Address Register Management System is a subsystem that can be used as an add-on application to the integrated SonicWeb GIS.

This system can manage the entire process from building permit application work and location data registration, to acquisition of building address using the registered location data.
Because the system is effective in managing address and building location data using the integrated GIS, it can promote data sharing.